Welcome to the Health Professions Advising Office!
Who we serve: SDSU students and Alumni interested in dentistry, medicine (M.D., D.O., and D.P.M.), optometry, pharmacy, physician assistant, and veterinary medicine.
Our office is open during the summer! If you have any questions, email sdsuhpao@gmail.com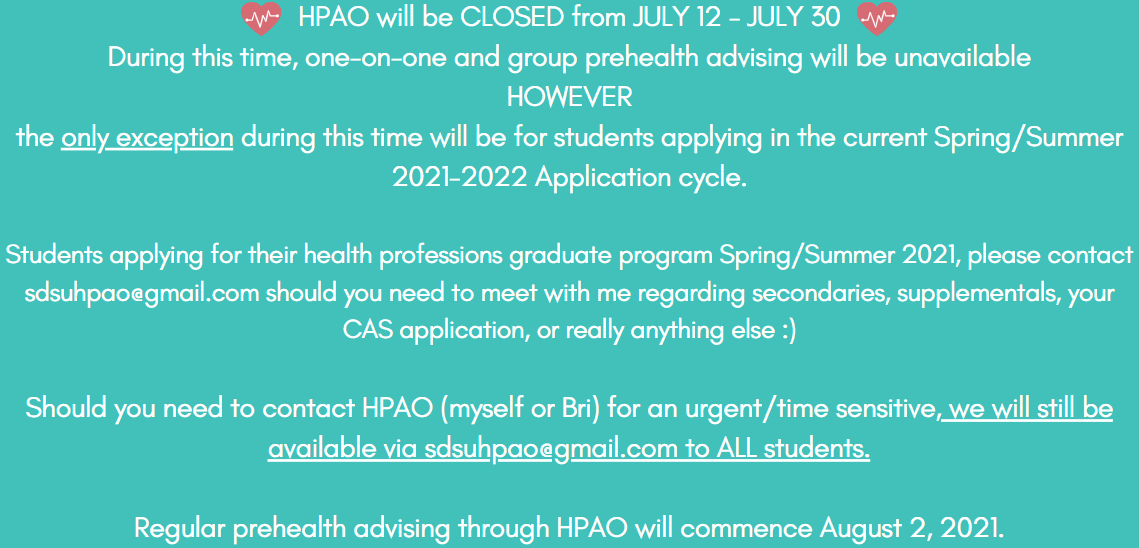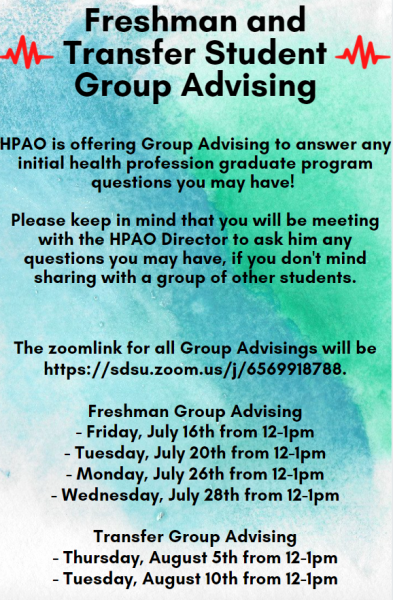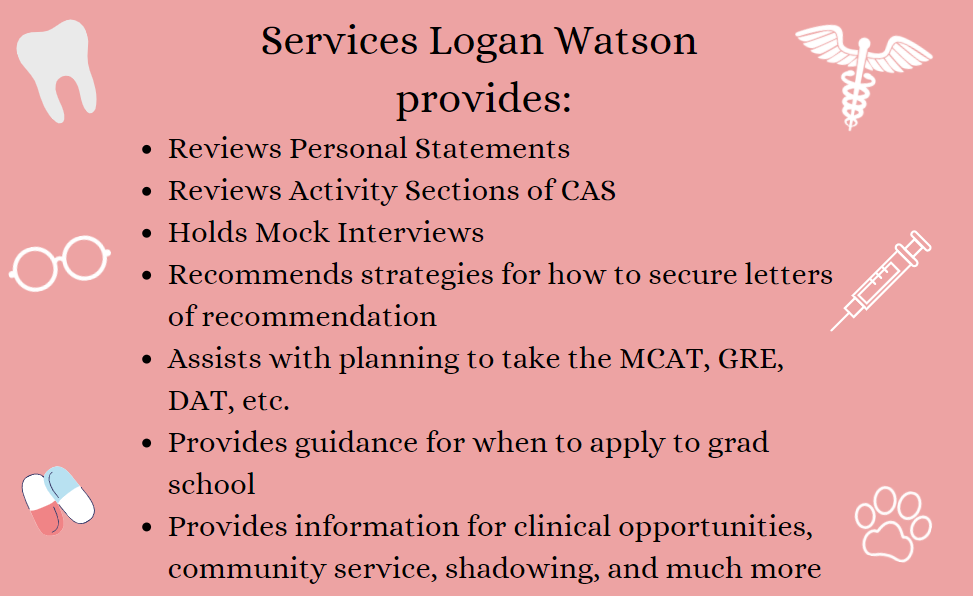 Advising for Students Applying This Cycle
Please email sdsuhpao@gmail.com if you are applying this cycle to a graduate program and want to schedule an advising appointment with Mr. Watson. You will get priority scheduling if you do so. 🙂
HPAO Google Group Email List
To receive HPAO Announcements and critical communications from our office, email sdsuhpao@gmail.com to be added to our Google Group mailing list. Please include your health profession of interest and the email you want added to our list.
Group Advising Schedule – Summer 2021
Students of all levels and across all health professions are welcome to these open discussions with the Director of the Health Professions Advising Office!
Zoom Link: https://SDSU.zoom.us/j/6569918788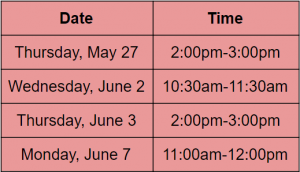 Our Goal
We support students as they:                                                                                                                      • Explore options in the health professions
• Plan and complete pre-requisite course work
• Gain clinical experience
• Provide service and leadership both on campus and in the community
• Prepare for admissions tests and the 15-month application process
HPAO offers:                                                                                                                                                • Information about health professions
• Individual and group advising
• Health professions HPAO mentors for 1st & 2nd year students and new transfer students
• Special health professions topics courses
• Speakers, workshops, conferences and events
• Application assistance for dentistry, medicine, optometry, pharmacy, physician assistant, and veterinary medicine