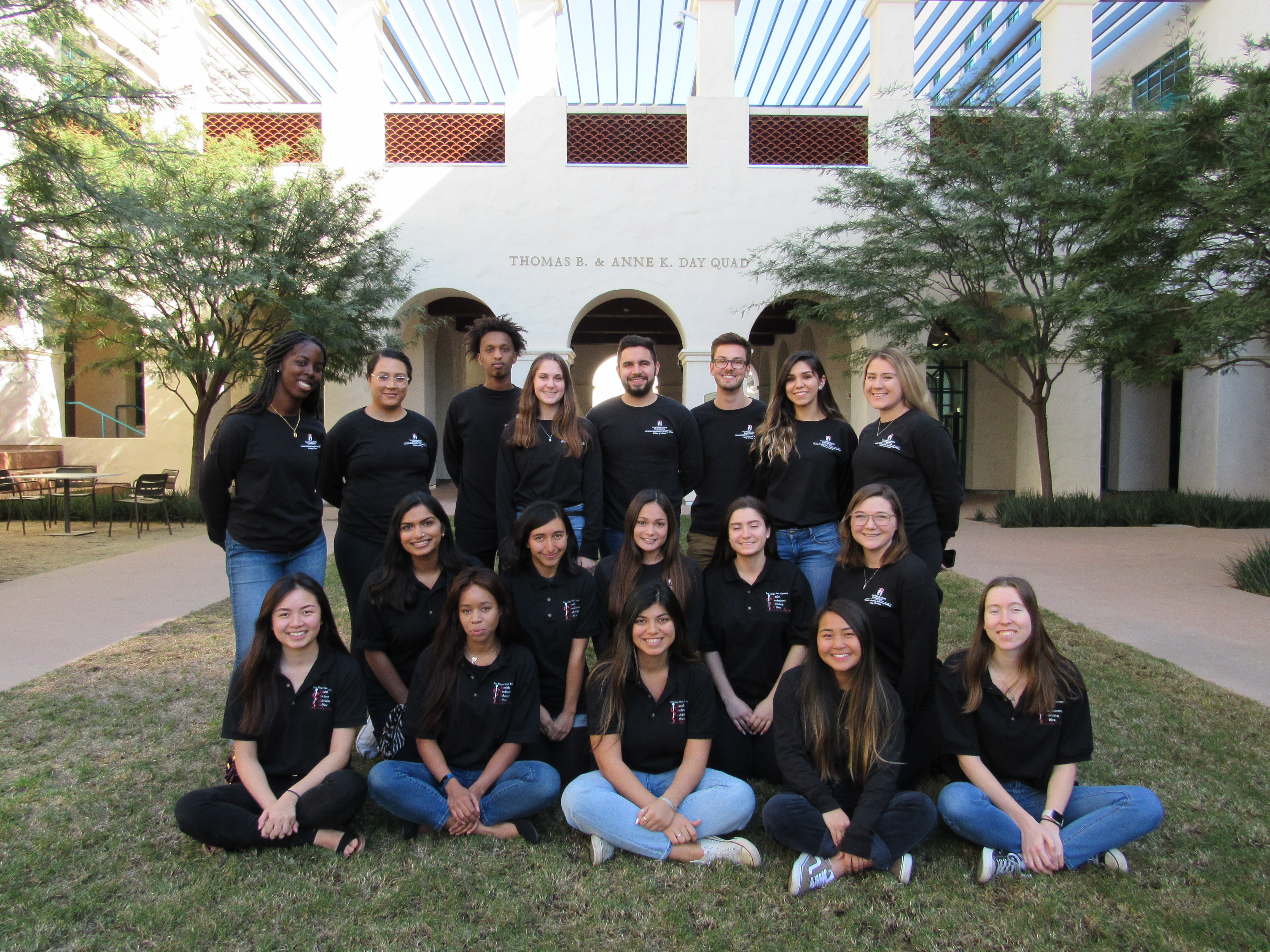 Requesting an HPAO Mentor
Students who have attended an HPAO information session may request an HPAO mentor. HPAO mentors are a group of dedicated, experienced, and trained students planning a career in the health professions who volunteer their time to assist other SDSU pre-health students. You will be matched with a HPAO mentor based on the information you provide and your health profession interest. 
To request a Peer Mentor, please complete the following Google Form.
Peer Mentor Request Google Form: https://forms.gle/5FhcnteS4GmmPvwz8
*note: not all students can be matched due to limited staffing and matches will be made on a first-come first-serve basis 🙂
---
2020-2021 HPAO Mentors
Dentistry


Kevin Adams

4th Year, Biology
Hi! I'm a fourth year biology major here at SDSU and I've been on the pre dental path since my freshman year. I'm from Northern California and I'm the current president of SDSU Flying Samaritans and I work as a dental assistant in a general dentistry practice. I'm passionate about working with underserved populations and I enjoy volunteering with the UCSD Pre Dental Society in their free community clinics. When I'm not flossing or thinking about teeth, I love backpacking and cooking (and procrastinating).
Shannon Gilani
4th year, Business
Hey! My name is Shannon Gilani and I'm a fourth year pre-dental business major and chemistry minor. Becoming a dentist has been my dream since I was in the 6th grade and has become a passion of mine. Fun fact: I'm X-ray licensed and the only job I've ever had has been at a dental office. I currently work at a dental office in my hometown where I have worked since I was 17 years old!
Chloe Fairman
3rd Year, Biology
Hello! My name is Chloe and I am a 3rd-year biology student and I am on a pre-dental track. My involvement in undergrad includes joining the Women in Science Society, becoming apart of the Pre-Dental Club, and I became a member of the sorority, Delta Gamma. I have also held a position on the board of Camp Kesem at San Diego State for two consecutive years. Outside of SDSU, I have become involved with the student-run clinics at UC San Diego with their Pre-Dental Society. During my free time, I enjoy hanging out with my friends and finding new places to eat on Yelp. I am looking forward to meeting all of the Pre-Health students at SDSU!
Jahzell Montalla
4th Year, Foods and Nutrition
Hi everyone! My name is Jahzel Montalla and I am a fourth year student at SDSU majoring in Foods and Nutrition. I have been on the pre-dental track since my second year in college! I currently work as a chairside assistant at a dental office and I absolutely love it. I am also the Social Media Chair for SDSU's Pre-Dental Organization and a volunteer at UCSD's Student-Run Free Dental Clinics. I chose dentistry because I love working with my hands, I enjoy building relationships with others, and most of all, enhancing a person's confidence through their smile. During my free time, I am either at the gym, trying out new food eateries with friends and family, or relaxing with my dog 🙂
---
Medicine
Pia Garewal
4th year, Microbiology
Hi! My name is Pia and I'm a fourth year microbiology major pursuing a pre-medical path. I am a member of SDSU's Association of Indian Students and Phi Eta Sigma Honor Society. I also work as a tutor for the Division of Diversity and Innovation and volunteer at my local hospital and religious temple on weekends. I love art, baking, hiking, and traveling and I am looking forward to being a peer mentor this year!
Helen Nguyen
3rd Year, Public Health
Hi! I am a third-year Public Health major (pre-med track) with a minor in Cellular Molecular Biology and Honors Interdisciplinary Studies. When it comes to extracurriculars, I am a volunteer at Sharp Memorial Hospital, the Secretary for Medlife, a Public Health student advising assistant, ABA Behavioral Technician, and participating in research in Dr. Sussman's and Dr. Thompson's lab. One of my biggest passions is providing service for those in low-income communities, as I am extremely eager to help those who are facing health disparities. Other than that, I enjoy cake decorating, being a boba connoisseur, and eating! I know pre-health can be intimidating but I am here to answer any questions you may have. 🙂

Jakob Schmall
4th year, Biology
Hi everyone! My name is Jakob Schmall and I am a fourth year Biology major with minors in Interdisciplinary Studies and Cognitive & Behavioral Neuroscience. Throughout the past few years I have studied abroad in the UK, been a part of the student organization GreenLove, and worked in the Residential Educational Office as an Academic Mentor and Resident Advisor. I have also volunteered at Alvarado Hospital, been a part of the student organization MedLife, and am currently a part of Dr. Ksenija Marinkovic's Spatio-Temporal Brain Imaging Lab. I have had plans to go to medical school to specialize in neurology since coming to SDSU, but am intending to get my masters in public health before doing so. When I'm not studying/doing homework, I like to relax by listening to music and re-watching How to Get Away with Murder!
Salma Iraqi
3rd year, Microbiology
Hello! My name is Salma Iraqi, third-year Microbiology student with a Public Health minor on the Pre-Medicine track at SDSU. I am originally from Morocco, but San Diego has been my second home for the past eight years! I've been involved in numerous activities on- and off-campus, such as volunteering at Scripps Memorial Hospital, conducting research on waterborne infectious diseases in Dr. Stanley Maloy's and Dr. Veronica Casas's lab, fundraising organizer for Cystic Fibrosis Foundation, and now volunteering as a HPAO Mentor for the Health Professions Advising Office at SDSU. In my free time, I enjoy going to the beach for a walk or to watch the sunset, playing tennis, exercising, and trying different coffee shops with friends throughout San Diego!
Samah Olomi
4th year, Psychology
Hey! My name is Samah Olomi and I'm a 4th year Psychology major following the pre-med route. I've gotten involved in a lot of different activities during my time here so far, and currently am studying to take my MCAT this year! Some of my on-campus involvement includes being the president of the Council of Pre-Health Organizations, volunteering with the Pathmaker Internship, and participating in research about the health effects of alcohol consumption under Dr. Brasser. I previously served as the President of AMSA where I am now a member, and continue to have membership in other clubs as well such as the Women in Science Society and Help the Homeless. Outside of school, I love to dance, shop, workout, and travel (and hope to go to Europe when I graduate)!
Mariana Padilla
3rd Year, Biology
Hi, my name is Mariana Padilla and I am a third year majoring in biology on the pre-medicine track. I recently got EMT certified so my goals for this semester are to start working very soon and get more involved within the community. I am also secretary of a club called Gates to Success, which targets first generation students like myself, and VP of programming for the Undeclared College Council. Outside of studying, I spend the majority of my time with my family and friends but I love to stay busy! My motivation comes from my passion to want to help those in need and to be a role model for my family now and in the future.
Geronimo Salcedo
3rd year, Biology

Hello! My name is Geronimo Salcedo and I'm a third year biology major pursuing a career in allopathic medicine. I currently live in San Diego but I am originally from Murrieta, CA. On campus, I am an active member of Phi Gamma Delta and the historian of Beta Psi Omega. Outside of campus, I am a volunteer for Habitat for Humanity and a medical scribe in the emergency department. In my free time, I enjoy watching and playing football, working out, and reading.
Parmida Saadipour
4th Year, Kinesiology
Hi! I am a pre-med fourth year Kinesiology major. One of the first extracurriculars that I participated in was the COPE Health scholars program. This is where I was first exposed to both the administrative and clinical sides of health care. Most recently, I began working in a Mental Health Clinic where I was given the positions of a Medical Assistant and Social Media Director. Outside of school, I love to spend time with friends and discover San Diego. Please feel free and come to the office to speak with me. I look forward to meeting you all!
---
Pharmacy
Kristen Kumi
4th year, Biology
Hi! My name is Kristen Kumi and I am a 4th year biology major from Long Island, New York. I am currently a pre-pharmacy student with aspirations of specializing in pediatrics and academia. Besides being an HPAO mentor I am currently Vice President of the Association of Pre-Pharmacy Students, a Story Tent reader volunteer for Traveling Stories, and a pharmacy intern at The Pharmacists Clinic. I have previously served as a pharmacy volunteer for Ghana Medical Relief, a Desk Assistant at Chapultepec, and a Historian for Afrique Dance Team. I have always had a strong passion for mentoring youth and children. On my free time I enjoy anything related to the arts! I love playing the piano, dancing, and taking photos.
---
Physician Assistant
My Hoang
3rd year, Interdisciplinary Studies: Biology, Psychology, and Public Health.
Hi! My name is My Hoang and I am a (pre-PA) 3rd year Interdisciplinary Studies major from San Jose, CA. My concentrations are Biology, Public Health, & Psychology. I am a volunteer at UCSD Health, Content Coordinator for Women in Science Society, and a Research Assistant in a public health lab. I am also currently studying to become an EMT! Outside of school, I spend my time cuddling with my house cat, doing yoga, going on runs, playing music, and watching movies with my roommates.
Bri Upshaw
4th Year, Microbiology 
My name is Brianna Upshaw (Commonly go by "Bri"). My cultural heritage is African American and I am a native San Diegan, a transfer student, and majoring in microbiology with plans to become a physician assistant. Every month you can find me volunteering at Mama's Kitchen or at the San Diego Food Bank, where I work to prepack meals for families facing hunger or food insecurity. I am an avid traveler as well, and I hope to visit India in 2021 to add to the 7 countries I have visited thus far.
Jessica Martin
5th year, Kinesiology

Hi, my name is Jessica and I am a fifth year Kinesiology Major with a minor in Interdisciplinary Studies. I am currently a pre-PA student and hope to work in the field of women's health. On campus, I have been involved in student organizations such as the Women in Science Society as well as the Peer Health Education Program, in which I was given the chance to relay pertinent public health information to fellow students about contraceptive methods, STIs and pap smears. Currently, I'm working as a physical therapy aide to gain experience with direct patient care. In my free time, I love to get out into nature for hikes or to just to enjoy the sun.
Nikki Phan
3rd year, Interdisciplinary Studies: Biology, Public Health, Psychology
Hi, my name is Nikki Phan!! I am a third-year Interdisciplinary Studies major with the three departments Biology, Public Health, and Psychology. My last three years has consisted of volunteering at multiple hospitals and doing extensive research in order to learn more about the careers within the healthcare field. These experiences led me to my passion for health promotion and the role of a Physician Assistant. In the future, I strive to serve and advocate for underserved communities. Alongside being a pre-PA peer mentor, I am also a Pathmaker intern, Sharp volunteer, Public Relations Chair for Students 4 Public Health, and Peer Health Educator. Academic related things aside, some of my current hobbies consist of binge watching series, cooking/baking, and editing!
---
Veterinary Medicine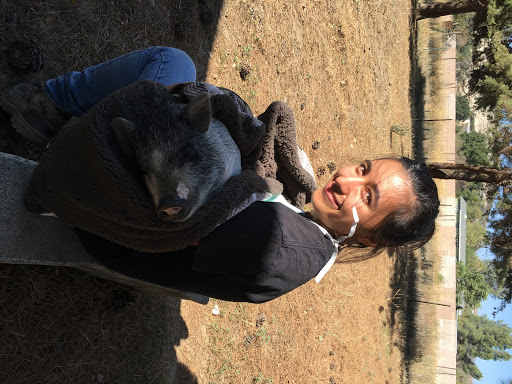 Michelle Ward
4th year, Classics Major: Emphasis in Classical Humanities

Hello! My name is Michelle Ward and I'm the Pre-Veterinary HPAO Mentor. I am a fourth-year undergraduate student majoring in Classics with Humanities Emphasis and have a minor with the Weber Honors College. Besides being an HPAO Mentor, I am also the President of the Pre-Veterinary Medical Association (PVMA). Outside of school I work part-time at the Haagen Dazs Ice Cream shop and volunteer with the exotic animal sanctuary Lions, Tigers, and Bears. I have had experience shadowing the vets at Lions, Tigers, and Bears; as well as with a local veterinarian at the Eastlake Veterinary Clinic last summer and an Avian/ Exotics veterinarian. Last Fall, I was the class coordinator for the Topics in Veterinary Medicine course. In my free time I usually am hanging out with my girlfriend in a Barnes N Noble, or reading/writing/drawing with my dog in my lap, or playing video games.
Fiorella Dongo
3rd Year, Biology
Hi, my name is Fiorella Dongo. I am a third-year biology major with an emphasis in Zoology. I am currently a part of the PVMA club at SDSU and am working at Vetco in route to gain clinical experience in the veterinary field. I also volunteer independently with local non-profit organizations such as Frosted Faces, Feral Cat Coalition, and the Rescue House where I currently foster for the Rescue House. In my free time I tend to take naps and watch Crunchy Roll (and Netflix) which ultimately leads to unhealthy binge sessions.