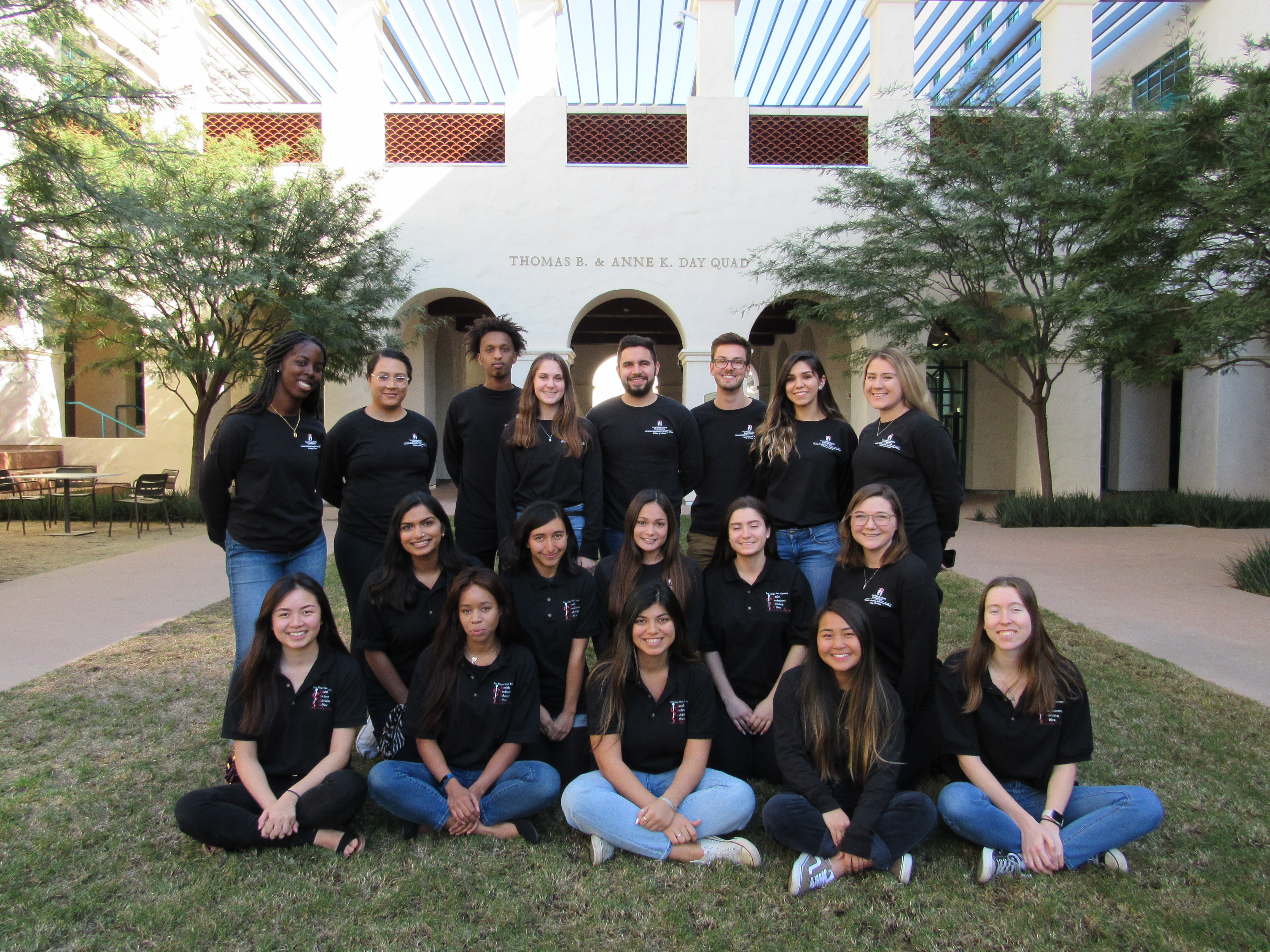 Requesting an HPAO Mentor
Students who have attended an HPAO information session may request an HPAO mentor. HPAO mentors are a group of dedicated, experienced, and trained students planning a career in the health professions who volunteer their time to assist other SDSU pre-health students. You will be matched with a HPAO mentor based on the information you provide and your health profession interest. 
To request a Peer Mentor, please complete the following Google Form.
Peer Mentor Request Google Form: https://forms.gle/5FhcnteS4GmmPvwz8
*note: not all students can be matched due to limited staffing and matches will be made on a first-come first-serve basis 🙂
---
2019-2020 HPAO Mentors
Dentistry

3rd Year, Biology
Hi! I'm a third year biology major here at SDSU and I've been on the pre dental path since my freshman year. I'm from Northern California and I'm the current president of the SDSU Pre-Dental club and the dental clinic coordinator for SDSU Flying Samaritans. I'm passionate about working with underserved populations and I enjoy volunteering with the UCSD Pre Dental Society in their free community clinics. When I'm not flossing or thinking about teeth, I love backpacking and cooking (and procrastinating).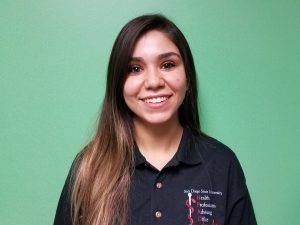 Sarah Salcedo
5th year, Biology
Hi I'm Sarah and I recently graduated from San Diego State with a B.S. in Biology. I am a pre-dental student and volunteer as a Chairside Assistant with the UCSD Student Free Run Clinics. I have also been volunteering with the Monarch School of San Diego for the past couple of years. I currently work as a biology tutor in a high school classroom through the Math Science Teacher Initiative program here on campus. I went through the whole dental school application process and will be attending dental school in the fall. Whenever I get the chance, I like going to the beach and trying out new cafes in San Diego!
Cierra Zaldivar 
4th Year, Biology
My name in Cierra Zaldivar. I recently graduated from SDSU this Fall 2019 with a degree in Biology and a minor in Spanish. I am the Vice President External of the Pre-Dental club here at SDSU, a member of UCSD Pre-Dental Society, and a volunteer for an literacy organization called Traveling Stories. I chose dentistry because of the profession's ability to provide people with confidence and all around better health, as it did for me throughout my own life. I hope to help others in this way in the future.
---
Medicine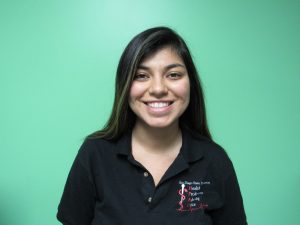 Hela Ahmadi

5th year, Kinesiology
Hello! I am a recent graduate with a B.S. in Kinesiology as a first generation college student. During my time at SDSU I had the opportunity to participate in research through the Exercise and Nutritional Sciences department and be apart of a few student organizations here on campus. Currently I serve on the Council of Pre-Health organizations as the Aztec Pre-Health Conference Chair. Outside of school, I work as a medical scribe in the Emergency Department at Palomar Hospital gaining exposure and a first-hand look into her local community and the disparities they face. One of my biggest passions involves creating equal opportunities for all students and promoting the success of minorities. I know that I would not be where I am today without the help and support of my family, friends, peers and mentors. Being involved with HPAO and APHC allows me to provide such opportunities and resources to my fellow pre-health students. My goal is to help each student find/build their own support community. Outside of school, I enjoy to be outdoors, play soccer, explore and spend quality time with friends and family.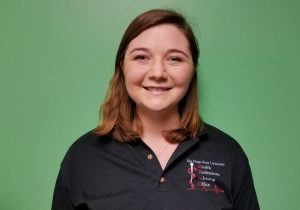 Cami Burnett

5th Year, Food and Nutrition (DPD)
Hi, my name is Cami Burnett. I am a 5th year pre-med student majoring in Food and Nutrition. With regards to on-campus activities, I am an active member in the club AMSA and recently volunteered abroad in a medical campaign in Peru over this winter break. Outside of school, I work as a medical scribe at Palomar Hospital in the emergency department. Some other fun things about me are: I really enjoy doing yoga and I am a certified yoga instructor, I love to read and listen to audiobooks, and I have a dog that I mention way too often. Feel free to come in and chat with me in the office. I look forward to meeting you soon!
4th year, Microbiology
Hi! I am a fourth-year Microbiology major on the Pre-Medicine track at San Diego State University. I was born and raised in San Diego, CA and am a first-generation Vietnamese-American student. I have been involved in an array of activities on- and off-campus, such as being as the Treasurer for the Women in Science Society, volunteering at the UCSD Hillcrest Medical Center, serving as a HPAO Mentor for the SDSU Health Professions Advising Office, conducting undergraduate research on waterborne infectious diseases in Dr. Stanley Maloy's lab, working as a research assistant for SDSU STEM Start, and mentoring the San Diego Asian Youth Organization. My biggest passion lies in working with underserved communities by mentoring the youth. In my free time, I enjoy spending time with family and friends, eating out at new ramen restaurants, and doing 1,000 piece jigsaw puzzles!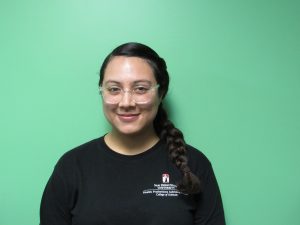 María Mora

5th year, Biology, Minor in Cultural Proficiency
Transfer Student – SWCCD/SDCC
Hi, I'm Maria and I am pre-med! I just graduated from SDSU in fall of 2019 with a B.S. in Biology and a minor in Cultural Proficiency. I was able to graduate in the fall because I'm a transfer student (attended Southwestern College and San Diego City College). At community college I was part of the MESA program where I also worked as a biology and math tutor. As an undergraduate at SDSU, I was part of several organizations on campus such as Flying Samaritans and the Society for the Advancement of Chicanos and Native Americans in Science (SACNAS); in SACNAS I served as the national liaison. I will apply to medical school in June 2020 but in the meantime, I will be splitting my time between being an HPAO mentor and working as a research assistant in the Dinsdale lab. My long-term goals are to become a family medicine doctor and continue doing outreach within my community.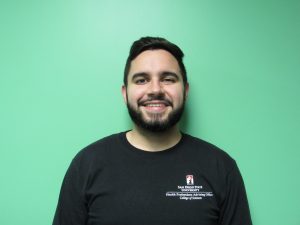 Kareem Siada
4th year, Biology
Hi! My name is Kareem Siada a 4th-year Biology major going down a pre-medical route at San Diego State University, and have been involved in a range of activities on and off campus. Some of these activities include doing research in an immunology lab at UCSD School of Medicine, being an Arabic translator for the free clinic called Volunteers in Medicine, volunteering with The Flying Samaritans for several years as well as at hospitals such as Sharp, and being a Medical Scribe in the emergency department at Palomar Medical Center. Aside from helping refugees and underserved communities, some of my outside passions include playing and watching basketball, exercising, reading, and trying new cuisines.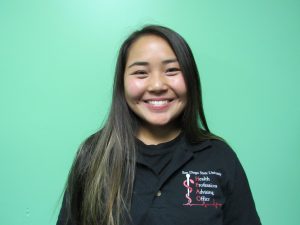 Sharon Sengphanith
5th year, Interdisciplinary Studies major with departments in Chemistry, Biology, and Psychology.
My name is Sharon and I am a Pre-Med 5th year Interdisciplinary Studies major with departments in Chemistry, Biology, and Psychology. Currently, I am in the CIRM internship, am part of the Aztec Pre-Health Conference, and volunteer as a Pathmaker Intern at Palomar Hospital. In my free time, I love to travel, try new foods, and do anything outdoors!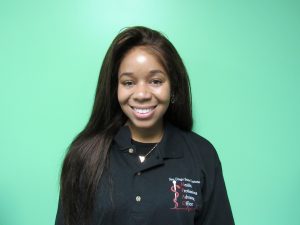 Brianna Upshaw
3rd year, Biology
My name is Brianna Upshaw (Commonly go by "Bri"). My cultural heritage is African American and I am a native San Diegan, as well as a new transfer student to SDSU. Before transferring I attended six different community colleges in San Diego and I was quite undecided when it came to my major. I began to focus less on school and more on my career and tending to my family. Over time, I discovered my educational success was attainable, and I worked hard to earn the credits I could to eventually transfer to SDSU as a Microbiology major and premed student.
I spend much of my time now either devoted to my college career or devoted to helping others. Every month you can find me volunteering at Mama's Kitchen or at the San Diego Food Bank, where I work to prepack meals for families facing hunger or food insecurity. On campus I work as President for Alpha Epsilon Delta, an honors society for pre-health students, and Vice President of Public Relations for Transfer Student Outreach Alliance, a student-led society devoted to transfer student achievement. I also research in Marina Kalyuzhnaya's Synthetic Biology laboratory on campus every week, working to reduce methane emissions and combat global warming. I am an avid traveler as well, and I hope to visit India in 2020 to add to the 6 countries I have visited thus far.
---
Optometry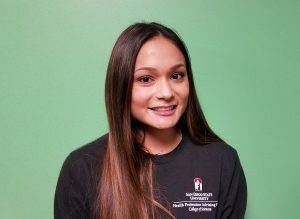 Erica Tsung

3rd Year, Biology
Hello!  My name is Erica Tsung, and I am a 3rd year Biology major. I am a Pre-Optometry student, and I have been involved in many different extracurriculars and organizations in the San Diego area!  When I first came to SDSU, I wanted to gain exposure to all of the different health fields in order to determine what was the best fit for me. I volunteered at Scripps Mercy Hospital, joined the Women in Science Society, interned at Palomar Medical Center,  and volunteered with Flying Samaritans-SDSU to provide free health services to communities in Tijuana. Through all of these experiences, I discovered my passion for Optometry! Currently, I am a member of FOCUS SDSU, I am the Optometry Co-Coordinator for Flying Samaritans, and I shadow at Dr.Chinn's Vision Care.  
Outside of Optometry-related experiences, I am a member of the Gamma Phi Beta sorority, and I studied Medical Spanish in Costa Rica.  I love meeting the Pre-Health students here at SDSU, so please feel free to reach out to me (even if it's just to say hi)!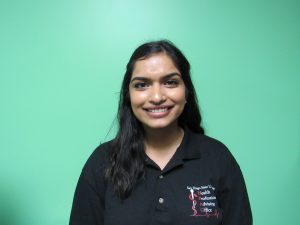 Christal Philip
4th year, Kinesiology
Hi! My name is Christal Philip and I am a fourth-year kinesiology student with a minor in religious studies on the pre-optometry track. I am the secretary of our on-campus optometry club FOCUS where we help students get prepared to go to optometry school with workshops and volunteer trips to our clinic in Tecate, Mexico! I also have an internship with LensCrafters in which I administer pre-tests on patients and shadow the main optometrist. My non-optometry experiences include being an on-call proctor for the Student Ability Success Center on-campus and Hospitality chair for TamashaSD, an Indian dance competition organization. In my free time, I enjoy scrolling through Twitter, trying out different brunch spots, and watching sunsets!
---
Pharmacy
Yasin Ahmed

4th year, Biology
Hi, my name is Yasin Ahmed. I am a fourth-year Biology major who is focusing on the pre-pharmacy health profession route. I am currently working at Walgreens as a certified Pharmacy Technician in order to gain more experience and expertise in the field. Outside of school, I volunteer at my local mosque Huda Community Center. I also volunteer at the UWEAST (United Women of East Africa) organization by being a member of their making connections program aimed towards the East African youth, and as a player/coach/referee for their youth basketball league. Playing sports is my favorite hobby, being able to do what I love while helping the youth of my community makes it all the better.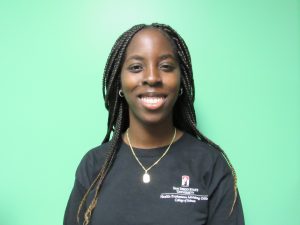 Kristen Kumi

3rd year, Biology 
Hi! My name is Kristen Kumi and I am a 3rd year Pre-Pharmacy student from Long Island, New York. I am currently Webmaster of the Association of Pre-Pharmacy Students and a pharmacy intern at The Pharmacists Clinic. I am also a pharmacy volunteer for Ghana Medical Relief, a Desk Assistant at Chapultepec, and a former Historian for Afrique Dance Team as well as Women in Science Society. I have a strong passion for mentoring youth and children. On my free time I enjoy anything related to the arts! I love playing the piano, dancing, and taking photos.
---
Physician Assistant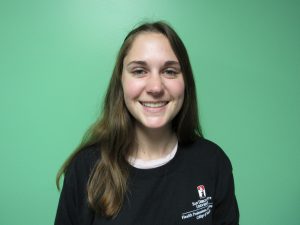 Brianna Bain

2nd year, Interdisciplinary Studies: Biology, Psychology, and Public Health.
I am Brianna Bain, a second year student with a major in Interdisciplinary Studies in Biology, Psychology, and Kinesiology. I am in the Weber Honors College, so my minor is also Interdisciplinary Studies. I am currently the Treasurer of Psi Chi/Psychology Club and a member of the Aztec Adaptive Sports Club and the Physician Assistant Student Association (PASA). I volunteer twice a week at the SDSU Adaptive Fitness Clinic where I provide physical therapy to clients. During the summer, I volunteer at the MDA Summer Camp to be a friend and caregiver to children with muscular dystrophy or other related diseases. My hobbies include dancing, hanging out with friends, playing spikeball, and eating good food.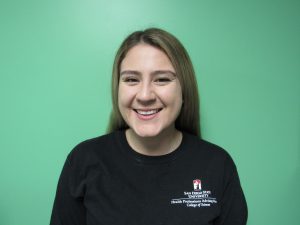 Kassandra Ramirez
4th Year, Kinesiology- Pre PT 
My name is Kassandra Ramirez and I am now a first generation college graduate from San Diego State University with a bachelors in Kinesiology, Pre Physical Therapy. Throughout my time at San Diego State I was previously involved in many clubs, KORE, FPTO, and now PASA. I started out pursuing physical therapy, but switched to physician assistant the summer after my sophomore year. I am very happy and excited about my decision and I am currently an intern-shadow at Alvarado- internal medicine office of Dr. Bernard A. Michlin. I shadow physician assistants', nurse practitioners, and current graduate students who are currently in a PA program. I have also previously shadowed a PA at Sharp Grossmont Orthopedic Medical Group office.  I am also involved in many volunteer and community service opportunities outside of school.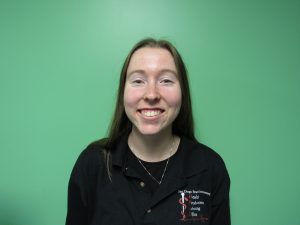 Jessica Martin
4th year, Kinesiology
Hi, my name is Jessica and I am a fourth year Kinesiology Major with a minor in Interdisciplinary Studies. I am currently a pre-PA student and hope to work in the field of women's health. On campus, I have been involved in student organizations such as the Women in Science Society as well as the Peer Health Education Program, in which I was given the chance to relay pertinent public health information to fellow students about contraceptive methods, STIs and pap smears. Off campus, I have had clinical experiences in inpatient as well as outpatient settings and work as a volunteer at Planned Parenthood. In my free time, I love to get out into nature for hikes or to just to enjoy the sun.
Sofia Valirova

4th year, Public Health
Hello! My name is Sofia Valirova. I am a PA HPAO mentor. If you did not already guess, my goal is to become a Physician Assistant. As far as my educational background, I am a 4th year Public Health major. My medical passion started from my time volunteering at Sharp Memorial Hospital in the ICU telemetry. Although my main goal is to end up in the medical field, I still love the field of public health. I have previously interned with a local non-profit organization called Give San Diego and I love to volunteer within my community. As a pre-PA student, I am also very focused on my clinical experience. I am currently in the process of completing my medical assistant certification, while working as a medical scribe for Palomar Health. Lastly, I am very proud to be serving as president for the Physician Assistant Student Association on campus.
As far as what I like to do in my free time is activities that are distressing. I love to spend time with my family and friends. I also enjoy exercising and binge watching shows on Netflix. Another one of my favorite hobbies is travelling. I regularly travel to visit my family in Bulgaria. However, this past summer I volunteered in Colombia for a month, which was amazing! One of my personal goals is to travel to every country in South America. Besides that, I am very excited to share more of my background with you all and hear about your experiences!
---
Veterinary Medicine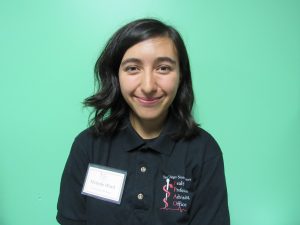 Michelle Ward
3rd year, Classics Major: Emphasis in Classical Humanities

Hello! My name is Michelle Ward and I'm the Pre-Veterinary HPAO Mentor. I am a third-year undergraduate student majoring in Classics with Humanities Emphasis and have a minor with the Weber Honors College. Besides being an HPAO Mentor, I am also the Vice President of the Pre-Veterinary Medical Association (PVMA). Outside of school I volunteer with the San Diego Humane Society's Mobile Adoptions, and with the exotic animal sanctuary Lions, Tigers, and Bears. I have had experience shadowing the vets at Lions, Tigers, and Bears; as well as with a local veterinarian at the Eastlake Veterinary Clinic last summer and an Avian/ Exotics veterinarian. Last semester, I was the class coordinator for the Topics in Veterinary Medicine course. In my free time I usually am hanging out with my girlfriend in a Barnes N Noble, or reading/writing/drawing with my dog in my lap, or just chilling with my friends.